Dr Kwame Despite,the owner of Despite Company Ltd,Despite Media Groups consisting of Peace FM and Okay FM.
He is the owner of NEAT FOODS Ltd,producers of the popular NEAT FUFU and also ANTONA Foods LTD with the THIS WAY products.
He is also the Co-Founder Of UNITED TELEVISIONS. and BEST POINTS SAVINGS and LOANS.
He started as a cassette seller and has made it extremely BIG.
Today happens to be his birthday and he is (60) Sixty years looks half his age.
He has surprised his sisters today by gifting them two Houses.The sisters by the name Bee and Mary will enjoy this house which is built at their Hometown "Wiamoase"
Check below the pictures of the houses.This is a great Mansion.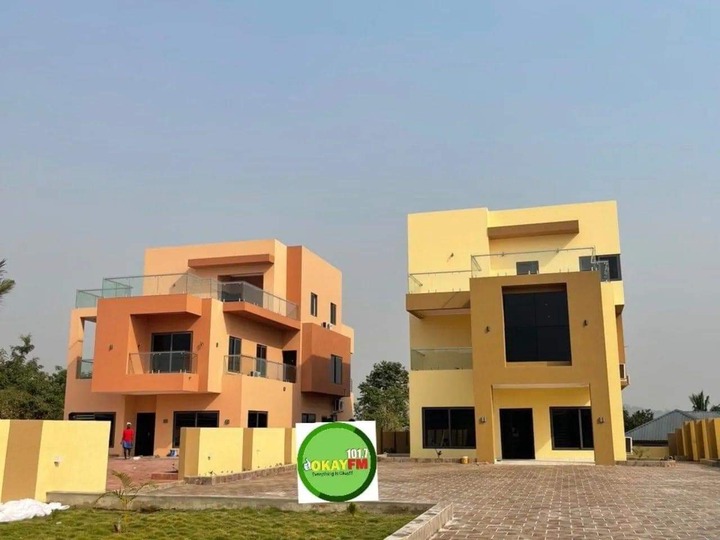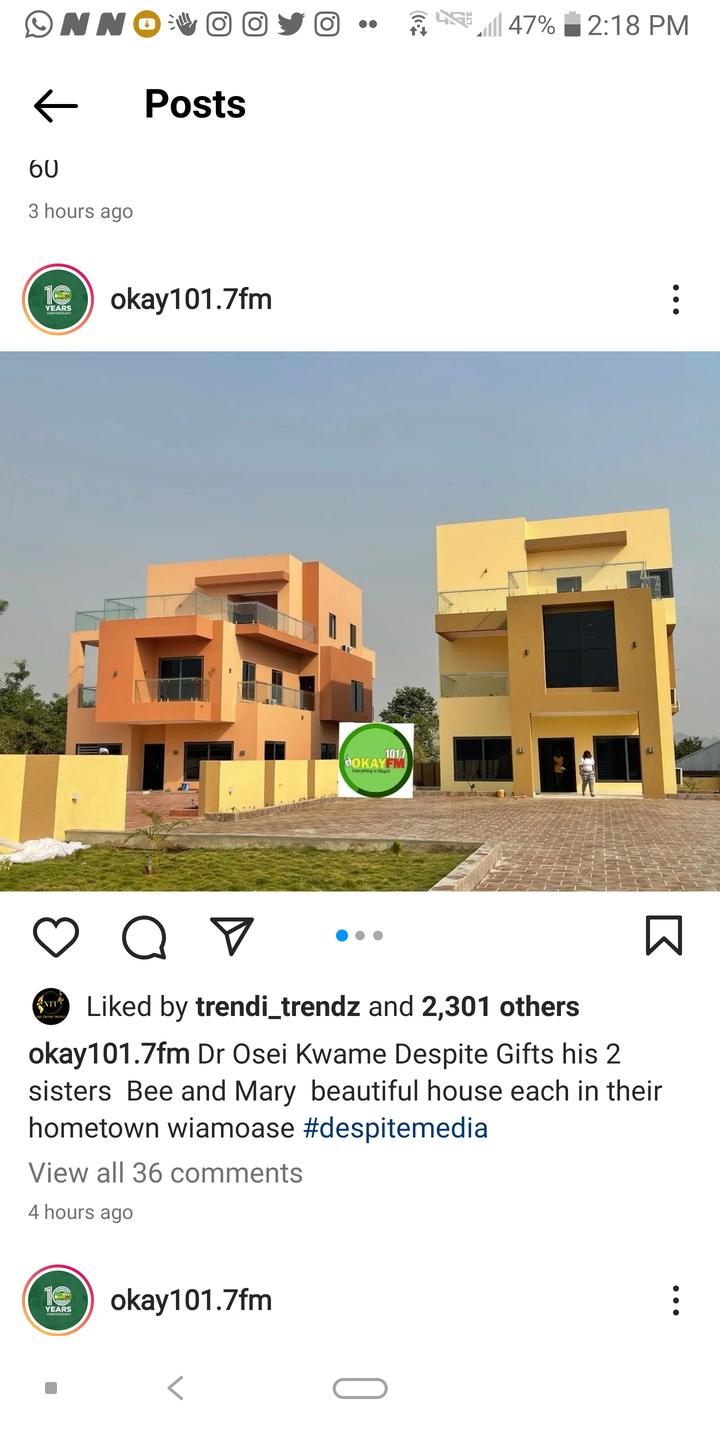 Source: countryghana.com