The heartbreaking news that has undoubtedly sparked massive stir, debates and arguments across all social media platforms was when an innocent police officer was unexpectedly killed by unknown assailants in Bawku in the Upper East region.
The Inspector General of police, Dr George Akufo Dampare has undoubtedly witnessed lots of sad news since his appointment as the head of Ghana police considering how innocent police officers keep losing their respective lives over the past couple of months.
According to recent reports by JoyNews, the deceased, Constable Regina Angenu who was on duty at the Paga police station later paid a visit to her colleague, Constable Erasmus Enkson of the Bawku division but the unexpected happened when the two were attacked at around 5:07 pm by unknown assailants whilst on duty.
After being shot by the unknown assailants, the duo were quickly rushed to the Presbyterian mission hospital for further treatment but Constable Regina Angenu unexpectedly couldn't survive the gunshot wound and hence died in the process.
Below is a look at some beautiful photos o the hardworking police officer who was killed by unknown assailants at Bawku in the Upper Easy region.
Upon the unexpected news concerning the untimely death of the hardworking police officer finally popped up online, most Ghanaians took the privilege to express immense disappointment aside sharing their thoughts and concerns over the current rise in the killing of police officers across the various regions in the country.
Below is a look at some of the comments that came through as individuals shared their respective opinions and thoughts over the alarming issue.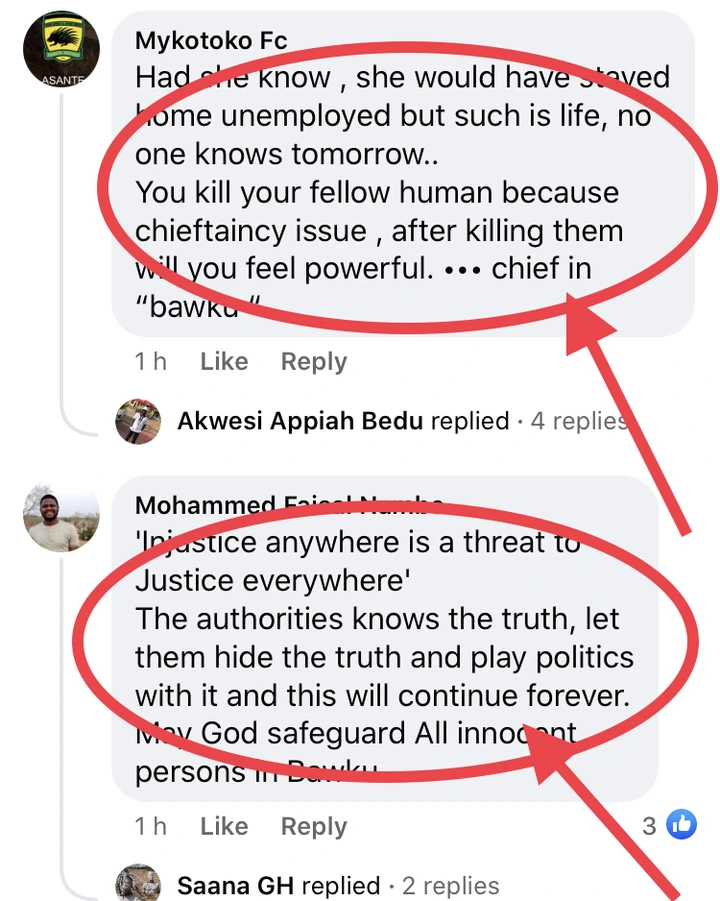 From the above comments, we can clearly notice that most individuals were undoubtedly heartbroken over the untimely death of the hardworking police officer, Regina Angenu whilst others stated otherwise.
May her soul rest in perfect peace and all condolences goes to the entire family and friends.