The government of Ghana has finally releaseba press statement after the appiatse explosion that claimed 13 person and raid the whole place.
In a press release signed by Hon.Samuel A.Jinapour,it state that,Madam Company limited has breached regulatory rules in respect of the manufacture,storage and transportation of explosives for mining and other civil work.These breaches per L.I 2177,attract a ranging fine from six hundred Ghana cedis (GHC600.00) to Ten thousand united state dollars(US$10,000).
The minister responsible for Lands and National Resources on behalf of the Government had imposed an administrative fine of One million united state dollars (US$1,000,000.00) at prevailing commercial rate on Maxam Company Limited.An additional agrement with Maxam Company limited of an amount (US$5,000,000.00) Five million united state dollars also at prevailing commercial rate to be paid to government.
The total of Six million united state dollars (US$ 6,000,000.00) will be paid prevailing to commercial rates.
Accordingly,Maxam will have to pay One million United state dollars (US$1,000,000.00) prevailing to commercial rate before the registration of its permit to manufacture,store,supply and transort explosive.
They are to pay in installment the remaining US$5,000,000.00 in the next 18 months.
Check below the Full details and kindly remember to share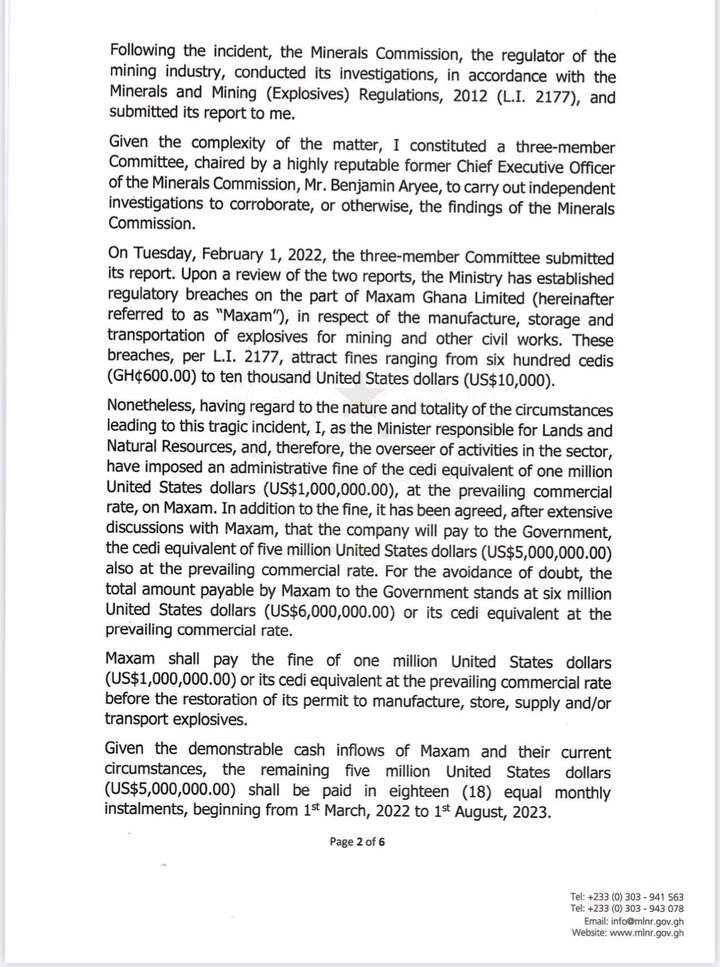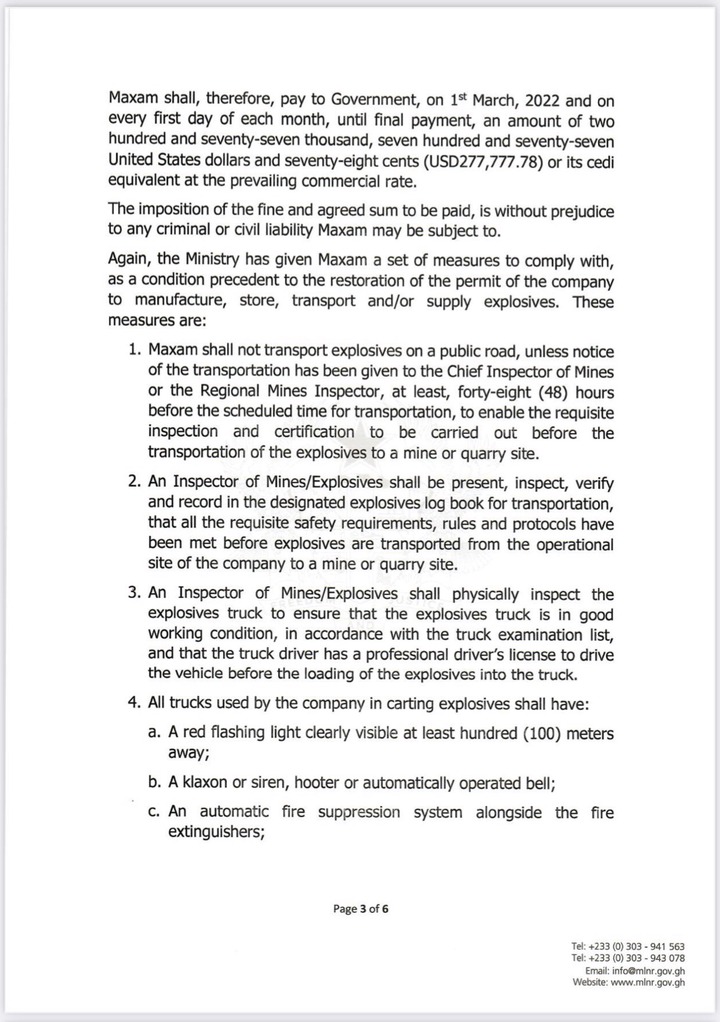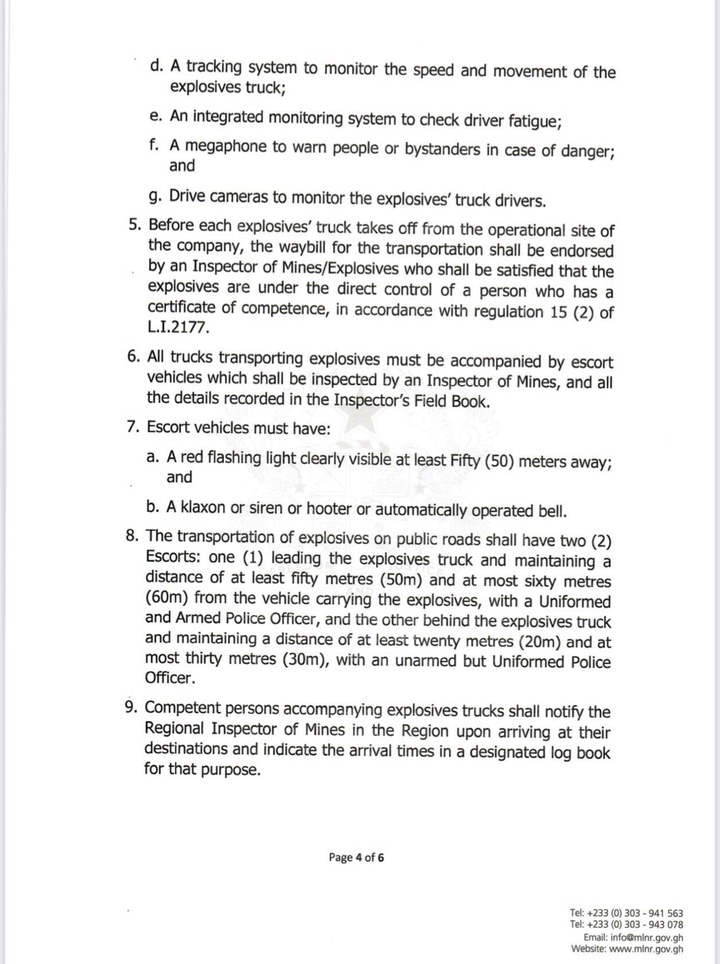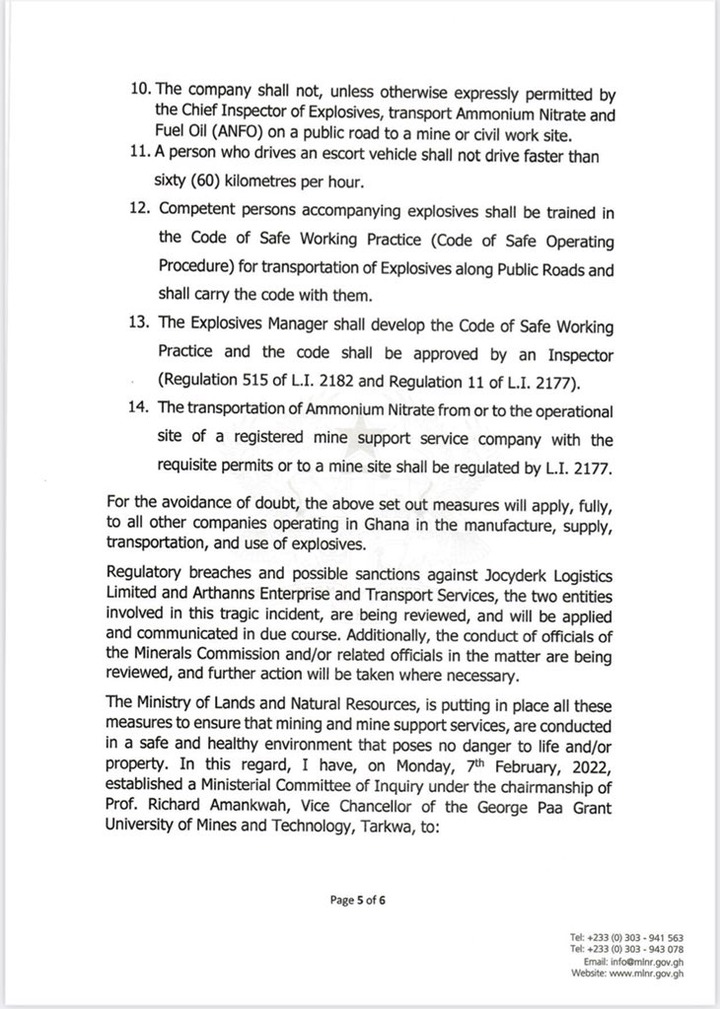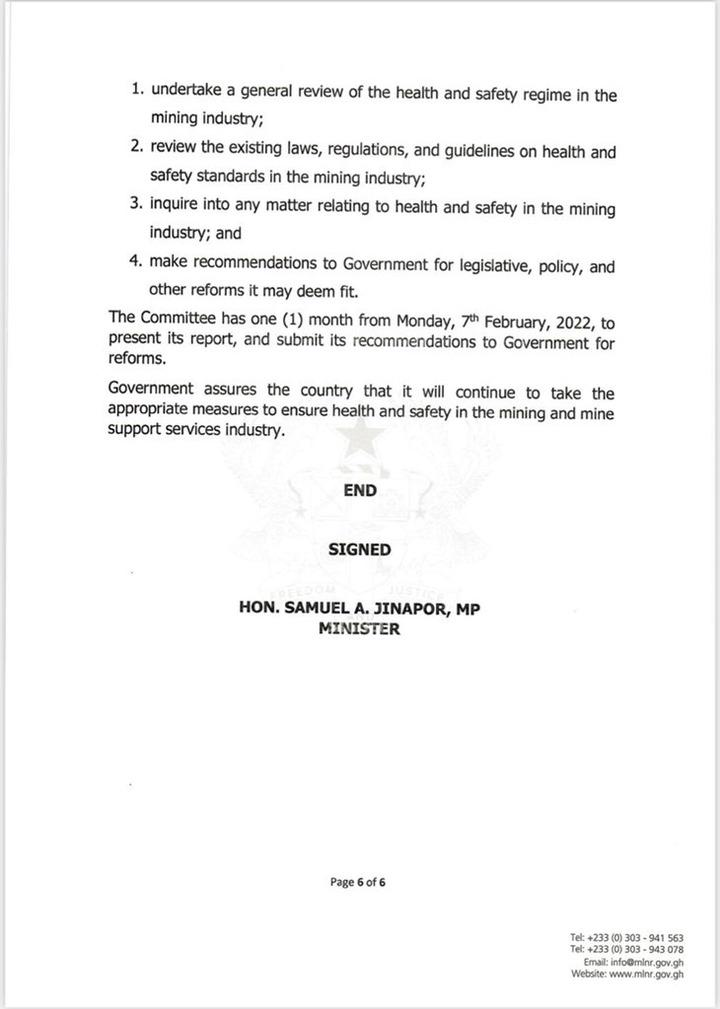 Source:countryghana